Louise takes immense pride in her work to ensure her customers enjoy absolute delight in the projects she undertakes. Here are just a few of the wonderful things her clients have said about working with her:

You are the queen of curtains and you shall be crowned with diamond studded rufflette.
Hi Louise,

Just wanted to thank you again for the stunning curtains & blinds fitted yesterday. Your advise was spot on, having listened to my vague initial spec, the swatches bought to the house were an easy decision & your quotation fair. The quality of the curtains & blinds are superb, beautifully heavy, hand stitched & elegant. Please pass on my thanks to your team. The whole process has been a pleasant, quick & painless project! Thank you so much, I know we will work together again in the near future.

Wishing you a very happy Christmas (1st time I've said this this year!)

Tracy x
Wow bravo. Sorry I had doctors appointment didn't think for one moment you would be finished and gone. We are both so overwhelmed and delighted with the Lamberquins. They are made and fitted to protection. I wonder if Camilla my daughter will think we have a cosy room now?

Thank you so much
Louise was tireless in bringing fabric selections to me in my new house. She quickly found matches for what I usually like but also provided fresh ideas and solutions. All of her installers and painters were terrific – professional, efficient and friendly. It was a pleasure to work with Louise; I'm sorry it's all finished!
I am delighted with the result of Louise's advice on selecting the curtains and furnishings for our recent house renovation. Her sense of colour and style achieved a wonderful mix of beautiful fabrics which was exactly to my taste.
I have no hesitation in recommending Louise Jackson as a highly talented interior designer.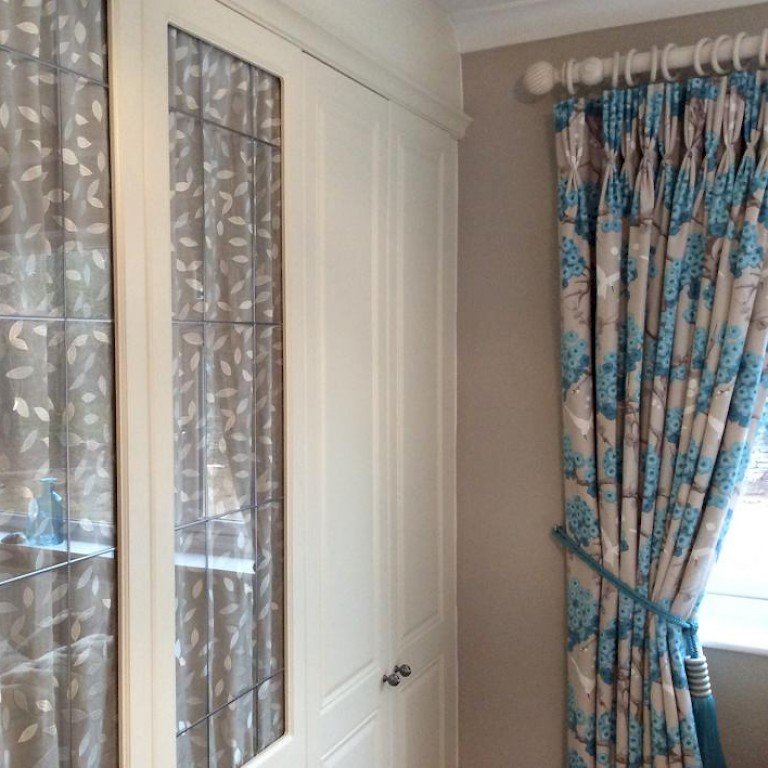 What a talent Louise has! Having completed 2 bedrooms for me with such style and professionalism, I am more than happy to ask her again to design my new home. Can't wait for her to use her magic! Such care and attention to the minutest detail. Thoroughly recommend her.